In 1992 a recently graduated engineering student from China arrived in Champaign-Urbana, Illinois to complete his doctoral studies at the University of Illinois.  He came from very humble beginnings, growing up in a small agricultural town and working his way into the university in Beijing.  A combination of intelligence and good old fashioned hard work served him well and would, when combined with his education, provide the founder of DDI, Zhenhai Li, with the makings of an American success story.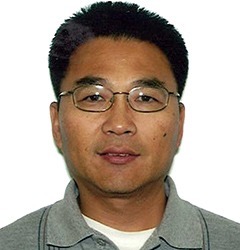 He graduated from The University of Illinois with a PhD. in engineering, went to work for a small company in the heartland, Dyersville, Iowa (Home of the Field of Dreams) and then founded DDI in 1999.  Located in Dubuque, Iowa the company initially focused on agricultural products for farm and fleet stores.  Along the way, Zhenhai brought his wife and daughter to America and welcomed his second daughter into the world in Dubuque.  His wife Jen helped with many of the behind the scenes needs of a new company and still acts as operations manager.
The company grew rapidly to include a Retail division with outdoor living items for farm and fleet stores; an Agricultural division which provides OEM parts and complete flooring and penning packages to the ag market; the OEM division charged with supplying a wide array of parts, sub-assemblies an finished goods to US manufacturers; a Hard Wood Flooring division that produces many styles and types of wood flooring for the US market and finally a Japanese division that supplies special swine products and buildings to the Japanese market.
Throughout all this his goal was simple – make the entire process of producing and delivering goods from Asia more efficient and seamless. Over the last 18 years we have succeeded in making this goal a reality for hundreds of satisfied customers. Do you want to be the next one?
DDI is in the business of making your business better. How do we do that? We start with service and end with value. Our Midwest values, engineering expertise, and commitment to our customers comes through in everything we do.
In the United States we have a staff of 50 on the ground and within easy reach to meet, troubleshoot, and take care of our customer's needs quickly and efficiently. This staff consists of engineers, sales, marketing, finance, logistics, support and warehouse personnel with countless years of experience in a wide variety of fields.
Our DDI Asia team consists of 100+ personnel spread across the country in 14 different offices and locations. The offices are strategically located in areas with regional expertise on various manufacturing techniques. In addition to these engineering, sourcing, and QC groups we have a dedicated China warehouse that can hold goods, consolidate shipments and provide maximum flexibility when booking shipments through our own logistics and shipping department.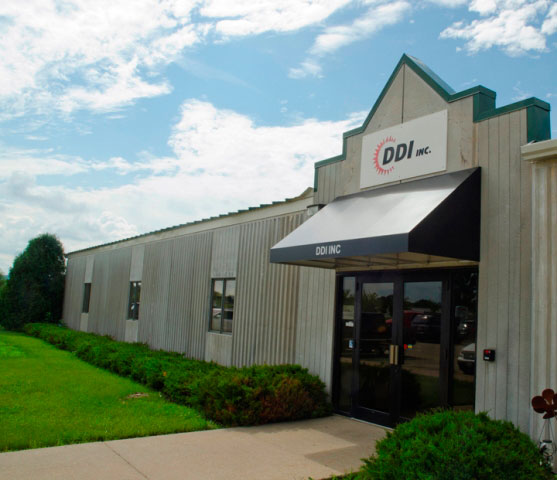 Unlike many other companies that provide sourcing, we are vertically integrated and wholly owned all the way from your domestic point of contact through the on the ground production offices in Asia.  Once the product is finished we can then handle all your shipping requirements and if needed offer warehousing and fulfillment services out of our centrally located Dubuque, Iowa location.  This important asset allows many of our customers to create just in time inventory programs with DDI, helping manage both their cash flow and inventory.