DDI Incorporated is committed to providing exceptional service to our customers by delivering quality products and making your business more competitive in the global marketplace. Therefore, let our DDI OEM / AG team work with you to improve your OEM/Agricultural Sourcing Process.
Moreover, DDI specializes in leveraging your existing infrastructure and workforce by acting as an instant force multiplier. Consequently, you can win even the largest and most demanding jobs without adding overhead. We take the headache out of sourcing and logistics, so you only have to worry about the bottom line. Ultimately, a bottom line that is sure to look better with DDI at your side.
More Than Sourcing
DDI has the capability to manufacture your parts or products in nearly any material. Furthermore, we collaborate with factories across Asia to offer you competitively priced, high-quality products that are delivered on time to your desired location. 
Our experienced team actively partners with you to create detailed inspection criteria, ensuring that each product or component produced meticulously meets your specifications. Ultimately, our primary objective is to make your job easy by eliminating the worry and hassle associated with Asia sourcing. 
So, allow DDI to be your global supply chain management group, with strategically located offices in Dubuque, Iowa; Kent, Washington; and Peoria, Illinois.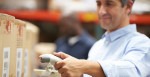 Quality
DDI's manufacturing engineers, both in the US and Asia, meticulously define and translate every detail for our Asian manufacturing facilities. In close collaboration with you and the factory, we will establish a quality management system that precisely aligns with your requirements.
Furthermore, DDI's dedicated project manager and independent quality team will conduct thorough inspections of the final product and packaging, all before the shipment takes place. Detailed inspection reports will be promptly provided for your approval as our valued Customer.
We also extend a warm invitation for you to visit our Asian facilities at any time, alongside your DDI U.S. project management team.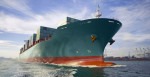 Logistics
DDI will expertly and seamlessly manage all aspects of the import process. This comprehensive service encompasses shipment coordination, meticulous tracking, precise handling of freight documentation, duties calculation, efficient customs clearance, and dependable inland transport. Importantly, all financial transactions are conveniently conducted in US dollars through our reputable US corporation, which is headquartered in Dubuque, Iowa.
You have the flexibility to choose whether your shipments can be delivered directly to you or strategically consolidated out of our China warehouses. Additionally, we extend our offerings to include top-notch warehousing and comprehensive order fulfillment programs, all seamlessly managed through our well-established U.S. warehouse facilities.
From the factory floor to your doorstep, DDI consistently delivers excellence in service and ensures a smooth and efficient delivery process.
ABOUT DDI OEM / Ag Division
Established in 1999, DDI Inc. is a US-based manufacturing and logistics company with locations in Dubuque, Iowa; Peoria, Illinois, and Kent, Washington. Notably, the DDI OEM team specializes in supplying Asian-manufactured products to North American customers. By seamlessly combining Asian manufacturing with American engineering, logistics, and warehousing, DDI effectively offers quality components at highly competitive prices. What sets DDI apart is the OEM Team's extensive experience in manufacturing, assembly, and logistics. In every aspect of our work, we are dedicated, dependable, and innovative.
Our US offices include:
3 sales offices
Freight office
US accounting team
60,000 square foot Midwest warehouse
Our Asia offices include:
8 factories
6 sourcing offices
Quality Control Office
200,000 square foot warehouse at the Port of Qingdao, China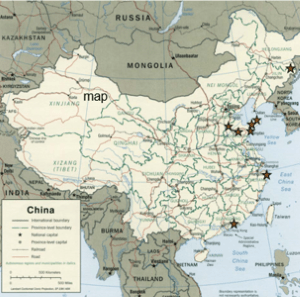 WANT TO KNOW MORE ABOUT DDI OEM?
OEM / AG UPCOMING SHOWS AND EVENTS